Spirulina Blue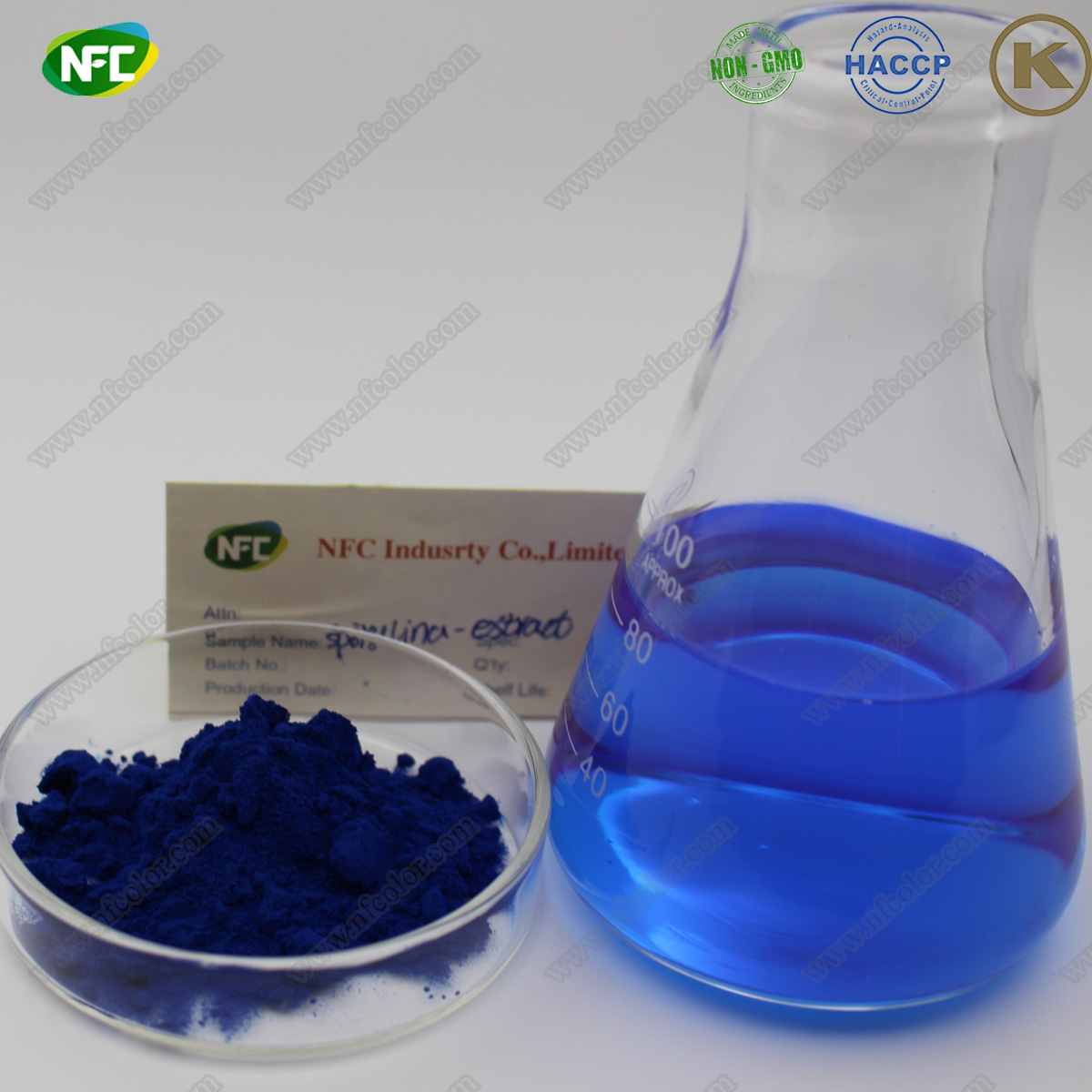 Product Description
Spirulina Blue is an infrequent pigment protein in the natural world .Not only bright colors, but in itself is a nutritious protein, amino acid
Characteristic
Blue powder or blue granule. It is a protein-binding pigment, therefore it has the same properties as proteins, with an isoelectric point of 3.4. Soluble in water, insoluble in alcohol and grease.
Unstable to heat, light and acid. It is stable in weak acidity and neutral(pH 4.5~8) liquid.
It will be precipitated when it is in acidic liquid(pH4.2), and will be decolorized in strong alkali liquid.
Quality Control
Color value: (E1%,618nm)>18
With heavy metal, solvents residue, pesticide residue microorganism meet USP/EP/CP standards.
Application
Food, Medicines and health foods,etc